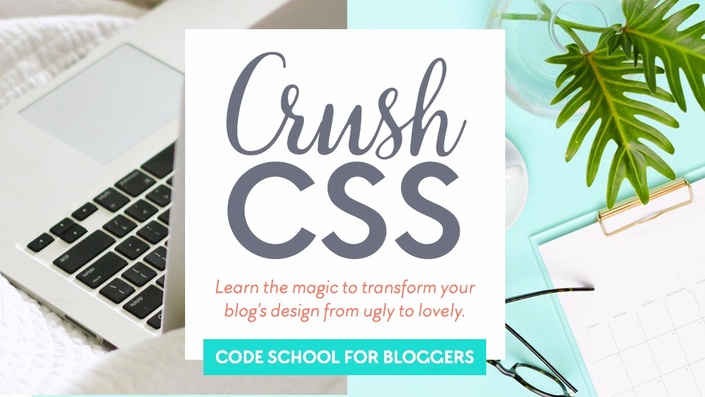 Crush CSS
CODE SCHOOL FOR BLOGGERS
Learn the magic to transform your blog's design from meh to lovely.
Are you tired of relying on others (and spending too much money on them) to help you with your blog customizations?
Do you want to know how to completely personalize every detail of your blog's design, but have no idea how?
Have you been intimidated by trying to learn CSS before?
Are you ready to take full control over your own blog's design once and for all!?

Because I know where you're at.
Once upon a time, I had NO clue what it took to customize a website. I wasn't very good at math and had no idea what code even was! I remember what it was like to look at code and feel like I was reading a foreign language.

In fact, I was going to university to study music education!
But then, I took an HTML and CSS course and that's when I fell in love with CSS!
I loved the instant gratification that came from working and playing with it, meaning you can instantly see the changes you make to a web page. And I couldn't believe how easy it actually was to understand it.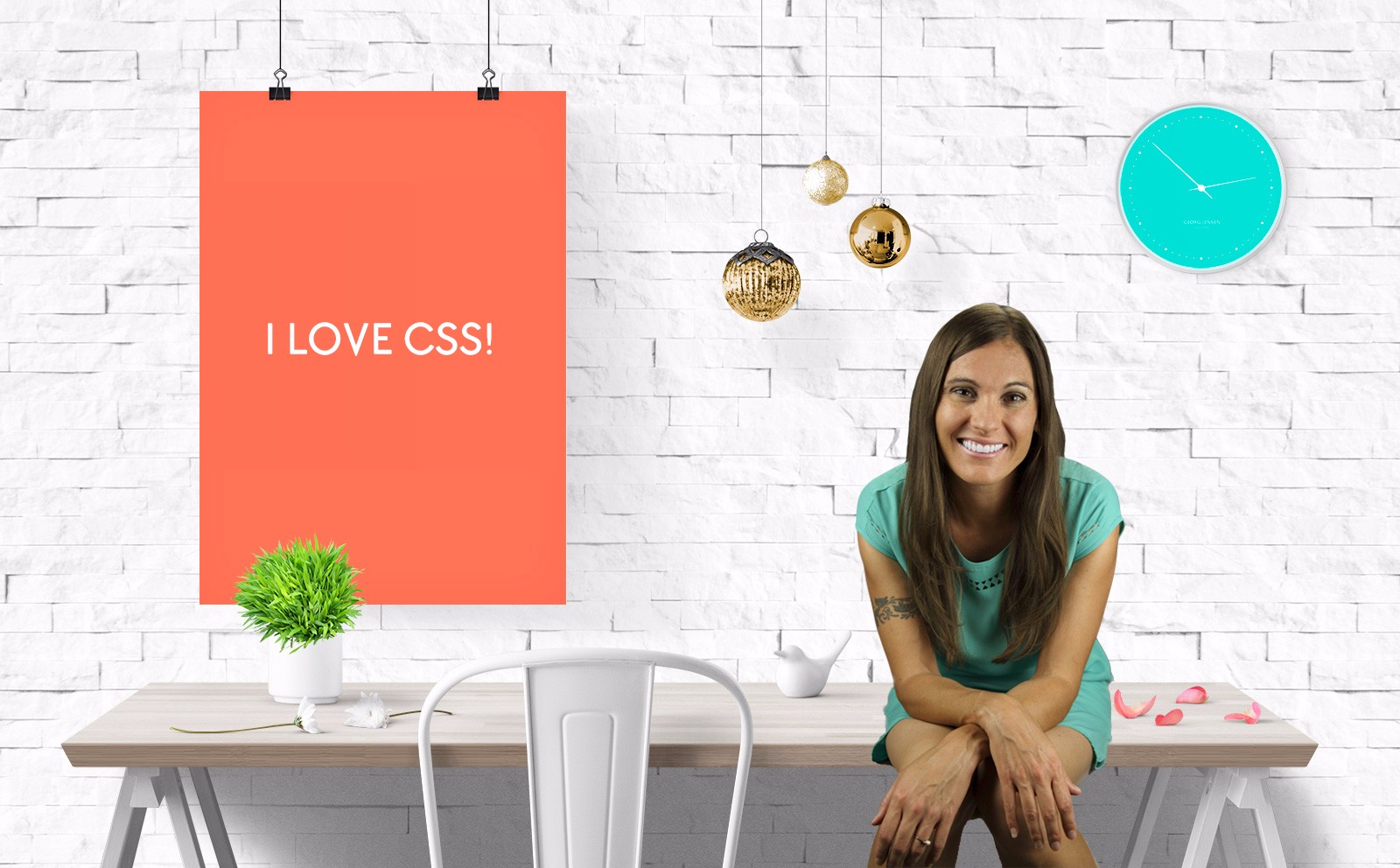 But it all comes from being taught the right way to code. I had a class with a great teacher who was just as excited about CSS as I am now!
During that class, I organized my notes into cheat sheets that made it super easy to understand and study from. Since then I've shared those notes with others and it's helped them better understand code too.
I've finally taken those notes and developed a super easy, step-by-step system that's sure to help you learn and master CSS! I call it:

Crush CSS is Code School for Bloggers and it's my step-by-step program to help bloggers like you learn HTML and CSS fast so you can get to beautifying your blog quickly. It's written just for bloggers with real world tutorials for design changes you specifically face day to day.
If you want to learn CSS fast and correctly, then Crush CSS is for you!
Crush CSS is a 5 module step-by-step digital course that is designed to take you by the hand and explain web code in a way that you can understand. No confusing tech talk here!
Crush CSS is the absolute fastest way for you to go from blog meh to blog lovely!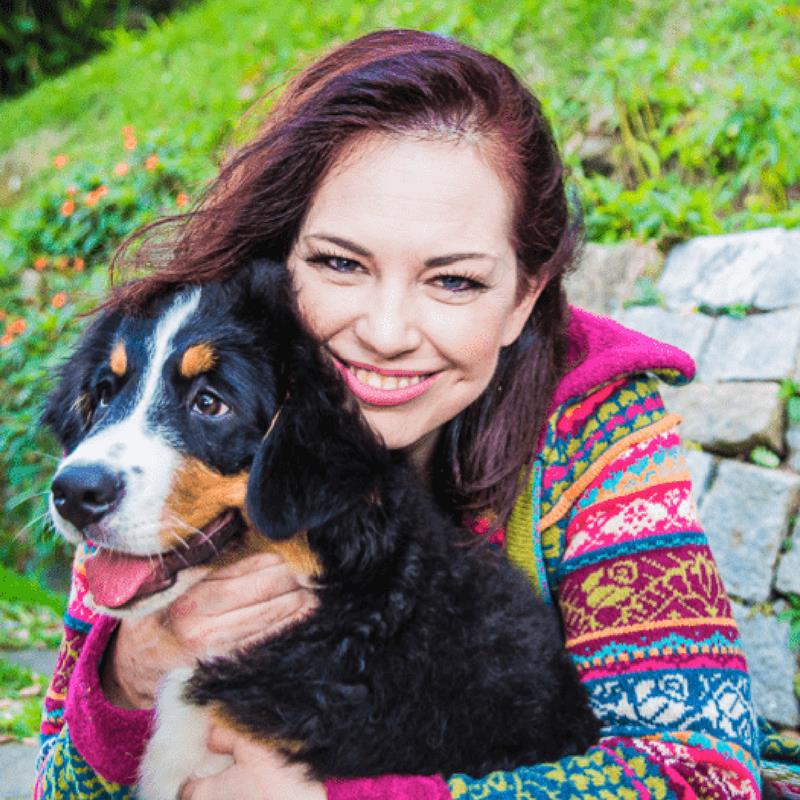 "Marianne gave me the courage to face my fear of coding and jump straight into learning CSS. She introduced the topic gently and explained each step clearly and thoroughly. I was so focused on the immediate, beautiful results, I was coding before I realized it!
That empowered me to learn much more about CSS and HTML. A few months later, I had proudly redesigned a good portion of my website. I now write my blog posts in a custom template I programmed to streamline my social media sharing."
-Courtney Helena, CourtneyHelena.com
What's Included in Crush CSS?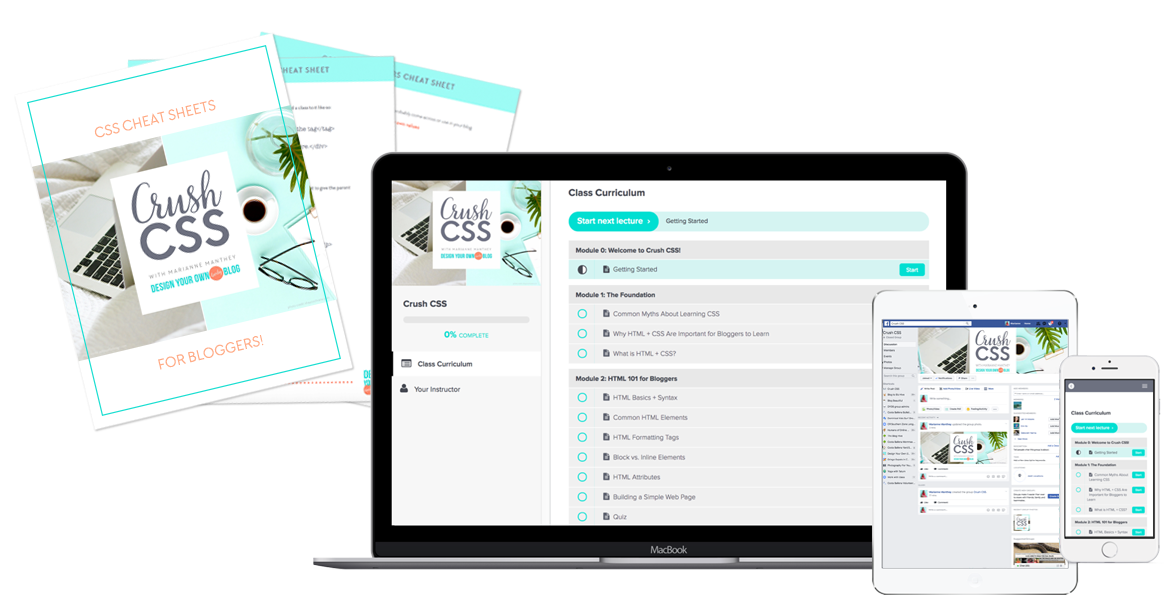 Crush CSS includes instant access to:
5 Amazing Step-by-Step Modules with 21 Video Lessons
Loads of Cheat Sheets
Access to a private members group to ask questions and get support and feedback on anything related to your blog's design
24/7 login access to all videos and downloads
Lifetime access and free updates to the course!
30 day 100% money back guarantee
Course Curriculum
Module 0: Welcome to Crush CSS!
Available in days
days after you enroll
Module 1: The Foundation
Available in days
days after you enroll
Module 2: HTML 101 for Bloggers
Available in days
days after you enroll

But of Course!
When you sign up today, you'll automatically receive these bonuses with your purchase...
Custom Blog Styling Plug-n-play CSS Swipe File ($100 value)
Bonus Module with 4 Additional Blog-specific Video Tutorials ($200 value)



Using cool fonts
Drop shadows
Styling buttons
Custom styling forms like comment forms, contact forms and opt-in forms)

Crush CSS is a code course created specifically for bloggers. You'll learn exactly what you need to know in order to tweak your blog's theme or template.
Crush CSS comes with tons of cheat sheets for you to refer to and even a plug-n-play style sheet that you can drop right into your own blog and edit according to your branding styles!
Crush CSS offers support for your questions and issues! No other online CSS course offers this!
Crush CSS is taught by a highly experienced, professionally trained designer teaching you the correct ways to code, so you don't run into issues down the line.
This is why it's so important to learn from someone who's had years of experience, trial and error.
Crush CSS makes learning fun! We'll have fun in this class, I promise!
After going through Crush CSS...
You will know exactly how to style specific elements on your blog!
You'll have the pleasure of knowing how to make changes on the fly. I'll show you how to override any style in your current blog's theme or template.
You'll also learn how to override default styles on plugins or widgets that you use.
You'll never feel stuck because you have no idea how to make something look right.
You'll stop needing to be reliant on a web designer or others for simple changes.
You'll be the one in control of your own blog or website!


And honestly, once you start, you can't stop.
It's fun, really it is!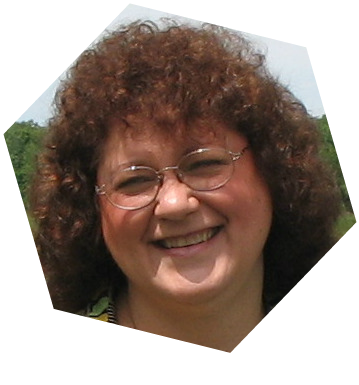 "I am really enjoying learning from you… You are so genuine and I actually feel like you want to help people. And then when you answered my email as quickly as you did, I was actually surprised, I didn't really expect it. But I am thrilled and look forward to much more learning from you."
- Susan Kaul, BabyKnittingPatternsBlog.com

Yes! Crush CSS is for you if...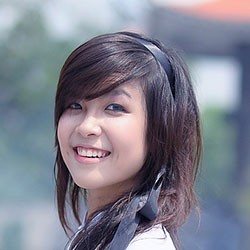 You are a blogger or solopreneur who loves to DIY. You love to look up tutorials, you love looking at other people's blogs, and most of all, you love making your own blog look great!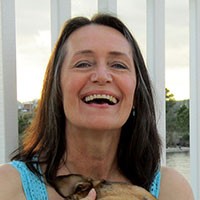 You're a blogger or solopreneur with little to no budget for a web designer so may as well learn to do it yourself. This is a good thing!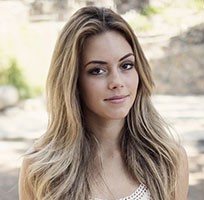 You're a VA or personal assistant and want to add another skill to your arsenal because you know that having HTML and CSS under your belt gives you a leg up over your competition.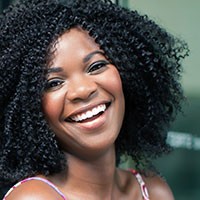 You want to be a web designer because you know it's one of the best paying opportunities for location independent people!
Regardless of where you're at now, Crush CSS is for you if...
You've never done anything with CSS and want to do it right (not waste money and time on trial and error)
You've done a little CSS before but really want to up your game
You're looking to customize your own blog without hiring a web designer (totally for you!)


Whether you are using WordPress, Blogger, Squarespace, Tumblr or Weebly, this course is for you.

You don't care about learning to code the right way
You refuse to use a platform other than Wix (sorry, you won't have access to your code on Wix)
You would rather pay someone else to do this type of work for you
Learn the magic you need to beautify your blog -- Check out Crush CSS: THE Code School just for Bloggers!
With Everything You're Getting...



Crush CSS Should Cost...
$1600+
But Today, It's Only Going to Cost You...
$187!

Yup! That's it! I wanted to keep it affordable because I want as many women bloggers and solopreneurs to learn to code. It's that important to me!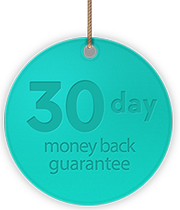 30-Day Money Back Guarantee
Not sure if Crush CSS is for you?
You've got 30 days to give it a try, risk free!
Your Instructor
Hi! I'm a web designer, author, blogger, wife and mom who helps creative bloggers and solopreneurs beautify their blogs DIY-style via helpful guides and step-by-step tutorials at www.DesignYourOwnBlog.com.
I'm a professional web designer who studied multimedia design and development at the University of Colorado and I have over a decade of experience working as a full time web designer for several large corporate companies in Denver, CO.
Last year I was able to quit my full time job and move to Costa Rica, something I would not have been able to do without my skills as a web designer. Now I want to help you fulfill your dreams too!
Frequently Asked Questions
When does the course start and finish?
The course is self-paced so it starts when you want to start and ends when you complete it.
How long do I have access to the course?
Forever! After enrolling, you have unlimited access to this course for as long as you like - across any and all devices you own.
What format will the course be in?
The course is in both video and text format. There are also downloadable PDF cheat sheets.
What software or prerequisites are there?
All you need is a computer with an internet connection (ha!) and a simple free code editing program, which I recommend in the course.
I have a Chromebook, I can't install the code editing program. Can I still take the course?
Of course! There are simple text/code editors available for Chromebooks. You can check them out here: http://www.makeuseof.com/tag/four-best-text-editors-chromebook/
What if I am unhappy with the course?
We would never want you to be unhappy! If you are unsatisfied with your purchase, contact us in the first 30 days and we will give you a full refund.
I have another question
Great, ask away! Send an email to marianne (at) designyourownblog (dot) com and I'll be happy to answer your questions.
Still have doubts?

Myth #1: You're not cut out to understand this type of stuff or you're not good at math.
Listen! I am actually not a developer. I am not a super smart person that can figure out if/then statements or tell a computer program how to do A in this situation or B in that situation. Nope. That's what I love about CSS. It's visual, and there's instant gratification.
It's straight-forward and there's virtually no math involved (except for maybe adding and subtracting).
Myth #2: You're too old.
I really dislike this excuse. I know things get harder to figure out the older you get. Trust me, I'm trying to learn Spanish right now and it's tough as heck. But you know what they say?
They say that the surest way to fail at learning a new language is to convince yourself that you're not good at learning new languages.
I don't want you to have the same attitude when it comes to learning CSS (technically a language)! You can learn this! There's a short learning curve and then it's all downhill from there. Plus I'm convinced that I've figured out some really easy ways for you to learn it.
Myth #3: You're afraid you'll break your blog.
You can't. Can you mess things up? Sure, it might look a little weird for a moment, but it's easily fixed. That's why I always recommend saving backups before you start making changes so that you can always revert back to the way things were before. Don't worry, I show you how to do that too!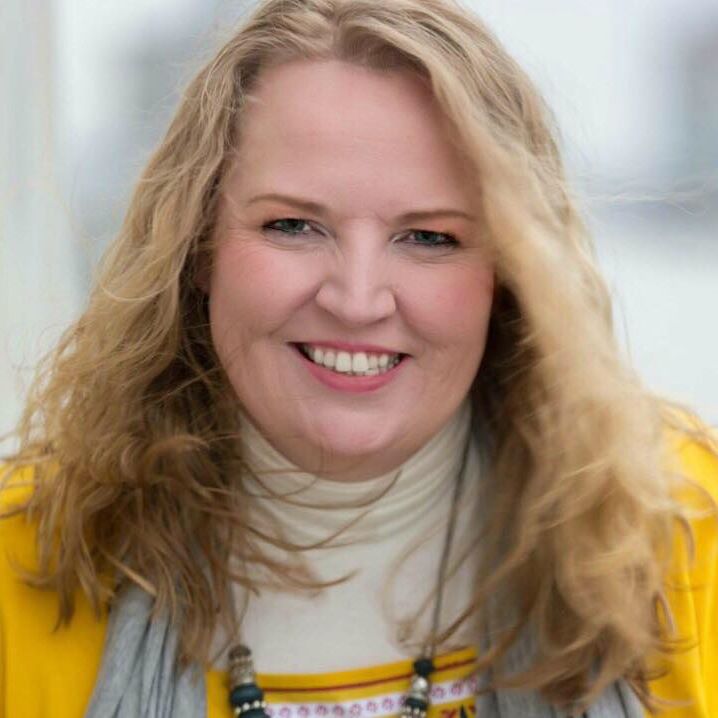 "I couldn't find a way to have a different background on my WP site with a single click, so I had to use a custom CSS, which worked for the Blog Page (where you find all the blog excerpts in a timeline).
But for the life of me I couldn't make it work for the rest of the blog. So, I asked Marianne for help.

She said, 'You are probably better off setting a background for the whole site - and then changing the background on the static pages, as you will need to keep adding CSS for each blog page…'

WHAT? You did not just say that!!!!!!!!!!!!!!!
A *duh* moment that will be remembered as one of the biggest ever lol
I will never get those 3 weeks back!"
- Anuschka Ollnow, ContouredConsulting.com

you could tweak anything you wanted in your blog's theme or template.


you never had to rely on someone else to make a change on your blog again!


you weren't afraid of digging into your blog's code and actually found CSS to be FUN to play with like I do!


you could use the money that you might have paid to a blog designer and use it to grow your business instead!


Imagine you mastering CSS!
Learn the magic you need to beautify your blog -- Check out Crush CSS: THE Code School just for Bloggers!